Association of German Chambers of Industry and Commerce:
Association of German Chambers of Industry and Commerce (German: Deutscher Industrie- und Handelskammertag, DIHK). The DIHK is a German 'chamber,' similar to an English guild but is required under German law and provides political influence of a trade union. This organization was formerly known as the Deutscher Industrie- und Handelstag or DIHT.
In Germany, 'Chambers of Commerce and Industry' is anorganization for 80 'chambers' who represents companies within the German state. The DIHK provides over 'three million entrepreneurs' or association members, representing small kiosks and shops to larger commercial companies,with political influence. DIHK has its headquarters in Berlin, a major office in Brussels and representative offices through out Europe.
Association members are under German Chamber of Commerce compulsory or public law model, enterprises of certain sizes, types, or sectors are obliged to become members of the chamber. Main tasks of the chambers areforeign trade promotion, vocational training, regional economic development,and general services to their members. The chambers were given responsibilities of public administration in various fields by the state which they exercise in order management. The chambers also have a consultative function; this meansthe chambers must be consulted whenever a new law related to industry orcommerce is proposed.
In Germany, for over 150 years, the chambers of commerceand industry (IHK - Industrie- und Handelskammer) and the chambers of skilled crafts (HWK - Handwerkskammer) are public statutory bodies with selfadministration under the inspectorate of the state ministry of economy. Enterprises are members by law according to the chamber act (IHK-Gesetz) of 1956. Because of this, such chambers are much bigger than chambers underprivate law. IHK Munich, the biggest German chamber of commerce, has 350,000 member companies. Germany also has compulsory chambers for "free occupations" such as architects, dentists, engineers, lawyers, notaries, physicians and pharmacists. Exceptions are skilled craftsmen, freelancers and agricultural businesses。
Leipzig Chamber of Commerce and Industry: moving industry.
Leipzig Chamber of Commerce and Industry is one of 81 German Chambers in the DIHK (the central organisation of German chambers of industry and commerce) in Berlin.The DIHK, and its Brussels representative in Brussels, ensures that there is adirect connection to German national institutions and those of the European Union
The task of the chambers of commerce and industry is to represent the overall interests of their member traders with regard to municipal authorities and regional governments, in politics and in public: to promote commerce.
The Leipzig Chamber of Commerce and Industry sees itself as a service provider promoting all sectors of regional commerce. In doing so it represents the economic interests of individual trade branches or businesses equally, in aneven-handed, balanced manner. This makes the Chamber the most important mouth piece for medium-sized firms in the Leipzig region. Statutory membership ensures that it treats all members neutrally and objectively.
Its tasks can be divided into three important pillars:
Representing interests
The Chamber's voice is heard in all draft laws and directives related to industry. It acts as an industrial expert in courts and before authorities, basing its viewpoint on company surveys and consultations with boards of specialists.

Sovereign functions
The state has conferred the Chambers of Commerce and Industry with special tasks such as the organisation of practical vocational training and responsibility for corresponding final examinations. Other examples of sovereign duties include appointing experts, verifying international trade documents and delivering statements on land-use plans.

Service provision for the regional economy
By providing practical advice and services the Chamber's support companies and business founders. The Chamber's service includes various stock exchange services, legal information, and providing addresses or information about economic structure.
The Chamber of Commerce and Industry also works to raise the number of jobs and training positions and achieve business-friendly conditions, e.g. low taxes, as well as working on developing regional infrastructure.
By taking part inregional initiatives the Leipzig Chamber is involved in important processes aimed at improving the future opportunities of the Leipzig region.
Now bbw group (including bbw VES)has startet the cooperation with IHK zu Leipzig and will bring IHK certificate into China. So that Chinese students will be able to enjoy international education in their own country. The students will have a better opportunity inthe future in the job market, while enterprises are to have more qualified employees.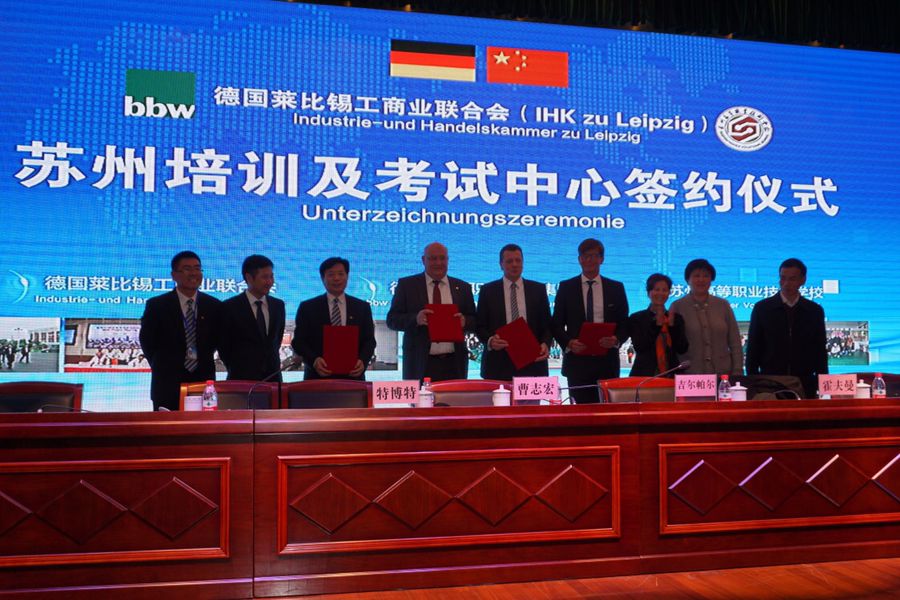 Signing ceremony (letter of intend)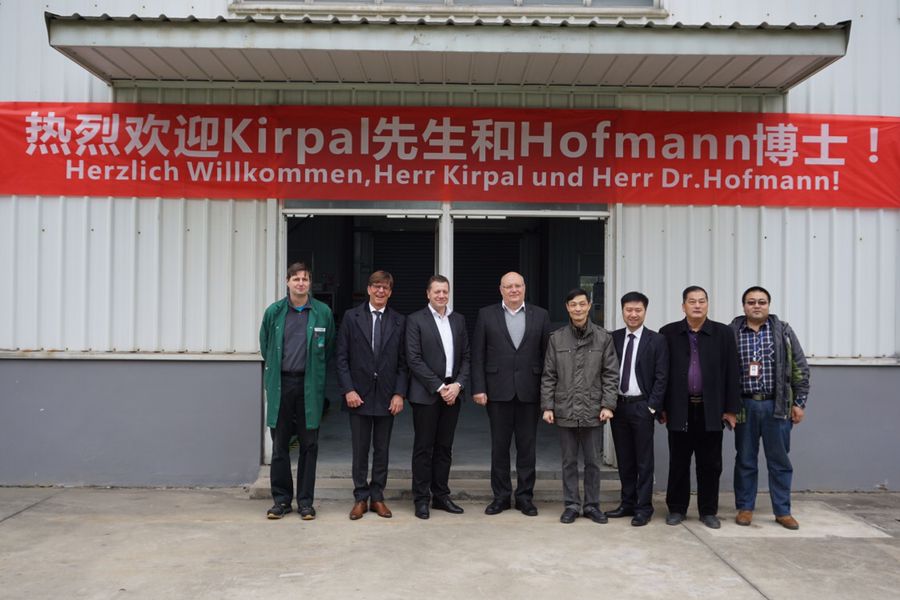 in Wuxi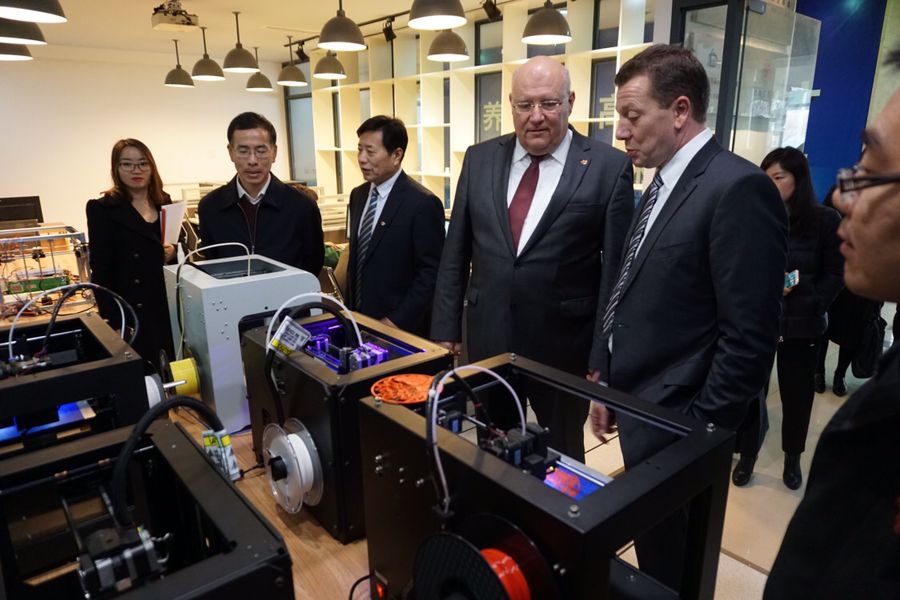 in Suzhou